And now, after a five-year absence, here we are again as though nothing has happened. In truth, nothing much has. We suspended the series primarily because blogging turned out to be a horrible way of reaching people. Though we get intermittent readers, most of the people who stopped by were other bloggers, doing so, in part, so that we'd read their blogs.
No offense, but I'm not reading anyone's blogs. I don't have time.
Still, this was good work and leaving it half-finished stuck in my craw a bit, so here we are, right where we left off. In my last post, I warned against idolizing Robert Frank, not because his work isn't seminal, but because it was incremental, built on others' work who came before him. If this is your first entry into this series, you may want to go back to the start and browse through the previous entries.
And now, without further ado, we resume our series with Elliott Erwitt.
Like many street photographers, and perhaps due to their many years spent walking, Elliott Erwitt has enjoyed a long and prolific career. Born in 1928 in Paris, France to Jewish-Russian parents, Erwitt spent his childhood in Milan, then emigrated to the US with his family in 1939. As a teenager in Los Angeles, he became interested in photography, working in a commercial darkroom. He studied photography and filmmaking at Los Angeles City College. He moved to New York in 1948, and attended the New School for Social Research, trading janitorial work for classes on filmmaking. He traveled to France and Italy with his Rolleiflex, effectively starting his career. In 1951, he was drafted and served in the U.S. Army Signal Corps, doing photographic work in Germany and France.
After his military stint, he met Edward Steichen, Robert Capa and Roy Stryker in NYC, with Styker hiring him to a photographer for Standard Oil and later to document the city of Pittsburgh. In 1953, he joined (spit) Magnum Photos (spit) working for Collier's, Look, LIFE, Holiday and other magazines. He also took on portrait work and all kinds of commercial photography, eventually being named president of Magnum (spit) in the late 1960s.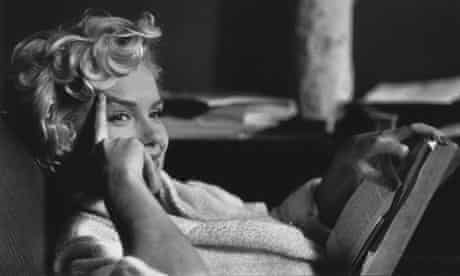 As a street photographer, and in his work in general, Erwitt became known for his humor, often involving the juxtaposition of his subjects. Some of his most well-known shots involve humans and their dog owners. Erwitt, when asked once about the humor in his photos, replied, "I'm not a serious photographer like many of my contemporaries. That is to say, I am serious about not being serious." 
We are glad.
Since the 1970s, he has devoted much of his energy toward movies. His feature films, television commercials, and documentary films include Arthur Penn: the Director (1970), Beauty Knows No Pain (1971), Red, White and Bluegrass (1973) Glassmakers of Herat, Afghanistan (1977). It is, however, his photography work, and in particular his candid photography, that we are concerned with here.
Erwitt has enjoyed at least four major exhibitions of his work in NYC, New Orleans, and Austin Texas, as well as dozens of photography books spanning over 40 years.
As part of a profile done on Erwitt by the New York Times in 2017, Erwitt stated he prefers the term craftsman to artist, but make no mistake, he is both things, and equally so. In addition to having a profound knack for seeing charming bits of life, his compositions are first-rate, and he understands, as do all the greats, how to separate his subject even on busy streets. Still, according to him, had he more time to devote to artistry, it would have been as filmmaker rather than photography. As the NY Times reported:
Mr. Erwitt made it clear that he works out of a necessity that is less artistic than it is economic. He has had four ex-wives and six children. If anything, he was a tad wistful about how things might have turned out otherwise.

"I think if didn't have the financial pressure, I would have done a lot better," he said. "I would have made more movies. That's easy to say now, but I probably would have spent more time doing worthy things."

NY Times, March 15, 2017
We think he did plenty of worthy things.